Mouthguards and Orthodontics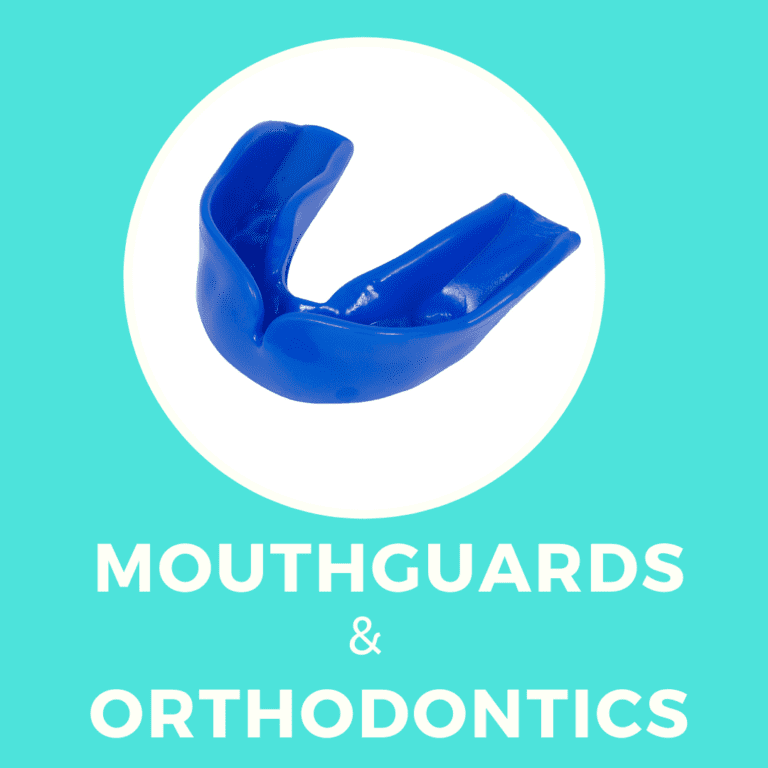 Did you know that according to the National Youth Sports Safety Foundation (NYSSF), an estimated 3 million children are expected to lose one or more teeth during sporting events? Additionally, the NYSSF notes that children who do not wear mouthguards are 60 times more likely to damage their teeth during sports play. For these reasons, the American Association of Orthodontics concedes that mouthguards are essential for those undergoing orthodontic treatment. 
What is a mouthguard?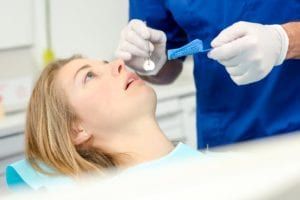 A mouthguard is a plastic cover that fits over the teeth. There are different kinds of mouthguards, however a sports mouthguard is also designed to cover the gums. The majority of sports mouthguards are made to fit over the upper teeth and gums, however some sports may require the use of a double mouthguard that fits over both the upper and lower teeth and gums. 
Mouthguards can be fabricated by an orthodontist and are customized for the individual. When undergoing orthodontic treatment with traditional braces, your orthodontist will make your mouthguard so that it will protect your braces as well as your teeth and gums. With Invisalign treatment, you will simply need to take out your aligners when you wear your mouthguard. 
While there are over the counter mouthguards that can be fabricated by boiling and biting into them, these mouthguards don't offer the same precise fit or protection. Additionally, certain sports may require a professionally-fabricated mouthguard. In fact, certain team or league insurance companies only provide coverage for damage if a mouthguard was fabricated by a dental professional. 
When is a mouthguard needed?
The American Dental Association recommends mouthguard use for the following activities: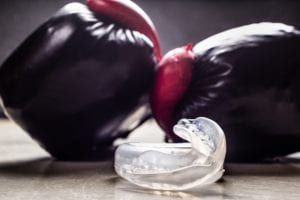 Acrobatics

Baseball

Basketball

Bicycling

Boxing

Equestrian events

Extreme sports

Field Hockey

Football

Gymnastics

Handball

Ice Hockey

Inline Skating

Lacrosse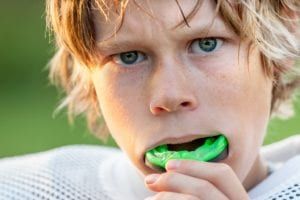 Martial Arts

Racquetball

Rugby

Shotputting

Skateboarding

Skiing

Skydiving

Soccer

Softball 

Squash

Surfing

Volleyball

Water Polo

Weightlifting

Wrestling
Why Wear a Mouthguard During Orthodontic Treatment?
If you play any of the previously mentioned sports, a mouthguard should be worn whether or not you are undergoing orthodontic treatment to protect your teeth and gums from damage. However, this is especially important when undergoing orthodontic treatment to prevent your treatment from being delayed or postponed due to dental trauma. Additionally, certain orthodontic treatments, like metal braces, can amplify the damage done in the case of a sports injury. Therefore, it is necessary to take the proper precautions to prevent and minimize the damage associated with sports injuries. 
Research indicates that the following are some of the most common dental injuries associated with sports: 
Cracked Teeth
In cases where a hard blow to the face is absorbed, teeth have been known to crack or fracture. Fractured teeth can cause pain while biting, tooth sensitivity, and tooth pain that comes and goes. Since orthodontic treatment uses constant force to move the teeth, however, treatment may need to be postponed until the tooth heals or is restored. 
Fractured Tooth Roots
Not only can sports injuries cause the teeth to become fractured, but some injuries can also fracture the tooth roots. Sometimes fractured roots are the result of a fractured tooth crown that spreads down to the root. Fractured tooth roots require root canal therapy to prevent a pulp infection, however some cases are only detected as a result of the infection. 
Tooth Intrusion
The unfortunate opposite of having a tooth knocked out is having a tooth driven down into the jawbone instead. This is known as tooth intrusion and it is commonly seen in young children with primary teeth. There are various complications that can result from tooth intrusion, so it must be treated immediately.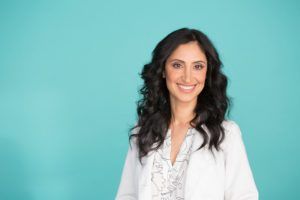 Dr. Massih  attended UCLA, where she graduated Magna Cum Laude with a degree in psychobiology.  She then went on to earn her DDS degree at UCLA's School of Dentistry, where she was awarded the Dean's Scholarship, and was in the top 10% of her class. She has received her certificate in Orthodontics and Dentofacial Orthopedics at the University of Pittsburgh and is a member of the American Association of Orthodontists, Pacific Coast Society of Orthodontists, & American Dental Association.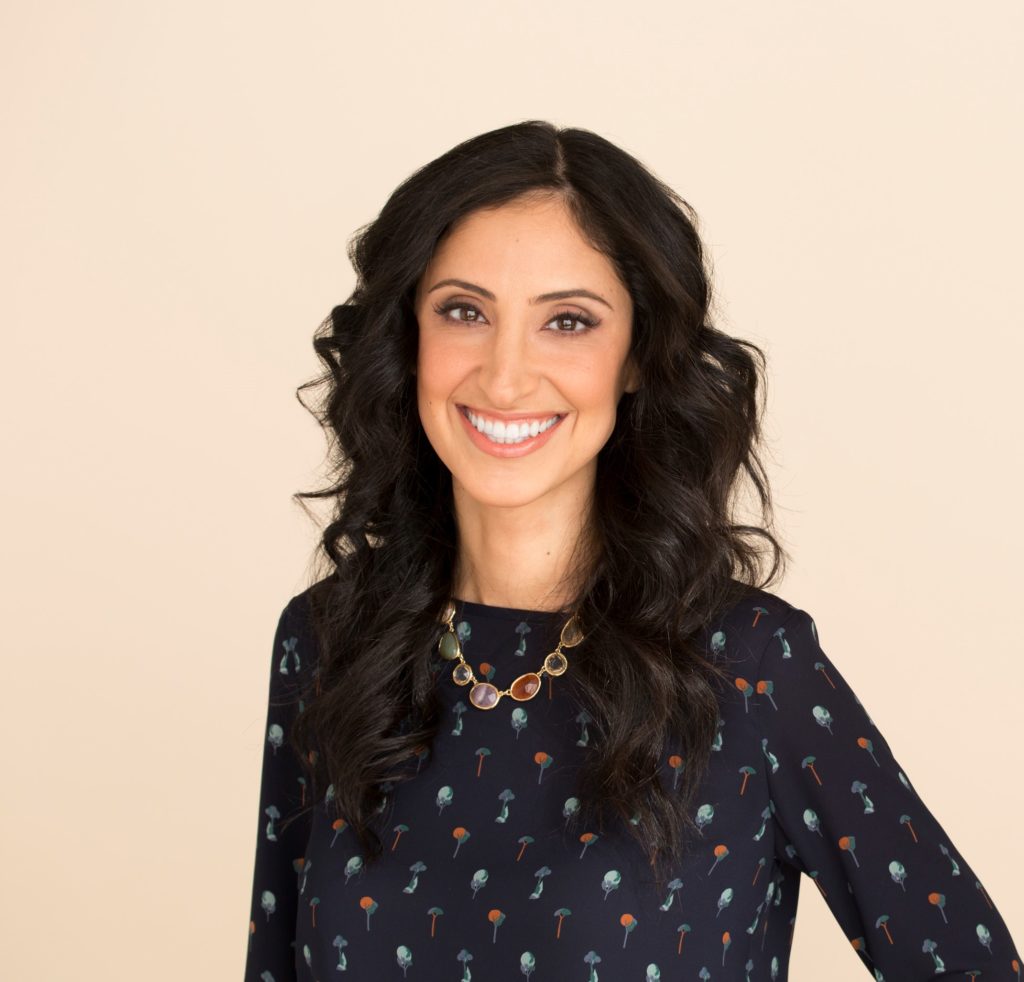 Dr. Karmen Massih
Inspired by orthodontics at the age of 10, Dr. Karmen Massih earned her Doctor of Dental Medicine at UCLA's School of Dentistry. After earning her certificates in orthodontics at the University of Pittsburgh, she returned to her hometown of Glendale, CA, to begin Massih Orthodontics, a practice dedicated to transforming smiles for people of all ages.