Common Orthodontic Appliances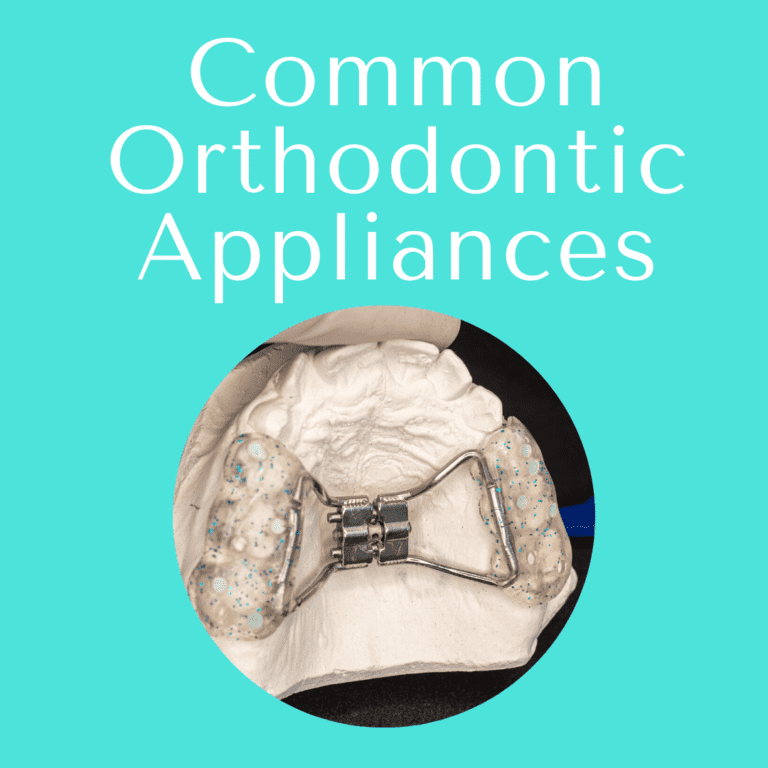 Did you know that your orthodontist has an entire arsenal of orthodontic appliances to help straighten your teeth? Most people are of course familiar with clear aligners and metal braces, however these are not the only appliances your orthodontist can use to straighten your teeth and align your bite. In fact, there are cases when your orthodontist may opt to use more than one appliance to obtain the desired results. 
Orthodontic appliances, such as clear aligners or metal braces, are used to encourage your teeth to move in certain directions. Over time, these tiny movements help to reposition your teeth so that they are properly aligned. However, some cases may require more than just tooth movement and minimal bite alignment. In other cases, orthodontic appliances for children may be used before metal braces or clear aligners. 
The reason why orthodontic appliances work is because they can make changes to the bone structure over time. Orthodontic research has found that the jawbones will remodel and adapt when a direct force is applied continuously. In a simple sense, when used during childhood or even during the teenage years, orthodontic appliances can guide proper jaw growth to obtain a proper bite. 
Some commonly used types of orthodontic appliances, besides clear aligners and metal braces, include: 
Forsus Appliance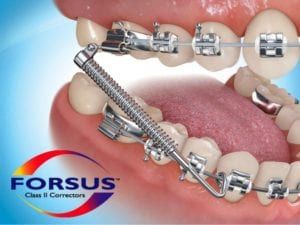 A Forsus appliance is a fixed appliance used in coordination with traditional metal braces. It is composed of a spring coil rod that spans from the upper first molar to the lower archwire. Forsus appliances are used to correct Class II malocclusion by pushing the upper molars back and bringing the lower jaw forward. When a Forsus appliance is required, it is usually placed about six months after the metal braces have been placed. Depending on the severity of the class II malocclusion, the appliance may be worn for 6-9 months. One of the main advantages of the Forsus appliance is that it serves as a replacement for elastics or headgear and doesn't require the patient to remember to place the appliance. 
Facemask (Reverse Headgear)
A facemask, also known as reverse pull headgear, is composed of multiple parts: the expander, the headgear, and elastics. The wire expander sits on the roof of the mouth and wraps around the molars and premolars. The headgear is a thick wire that bisects the face vertically and is supported by flat plastic pieces that fit around the contours of the chin and forehead. The elastics are used to connect the two main pieces in order to promote movement. Reverse headgear appliances work by placing a steady pull on the upper jaw in order to move it forward and correct an underbite. This appliance is generally worn while sleeping or while at home relaxing. 
Twin Block
The Twin Block appliance is a removable appliance that is composed of two acrylic blocks that fit over the biting surfaces on the upper and lower jaw. The appliance works by exerting a gentle force on the teeth every time you bite, talk, or swallow. Over time, this appliance moves the teeth and jaw into the proper position and is often used to treat overbites. In most cases, Twin Block appliances are worn 24 hours a day for about nine months. 
Invisalign Mandibular Advancement
As you may know, Invisalign uses a clear aligner system to straighten the teeth. However, Invisalign also uses specialized clear aligners to correct overbites. Invisalign clear aligners with mandibular advancement are fabricated with wings towards the back of the mouth that work to push the lower jaw forward so that it aligns with the upper jaw. This allows for the discreet and comfortable correction of overbites without the need for bulky appliances.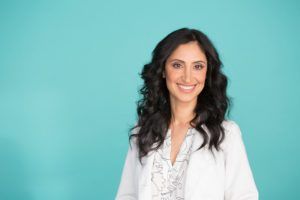 Dr. Massih  attended UCLA, where she graduated Magna Cum Laude with a degree in psychobiology.  She then went on to earn her DDS degree at UCLA's School of Dentistry, where she was awarded the Dean's Scholarship, and was in the top 10% of her class. She has received her certificate in Orthodontics and Dentofacial Orthopedics at the University of Pittsburgh and is a member of the American Association of Orthodontists, Pacific Coast Society of Orthodontists, & American Dental Association.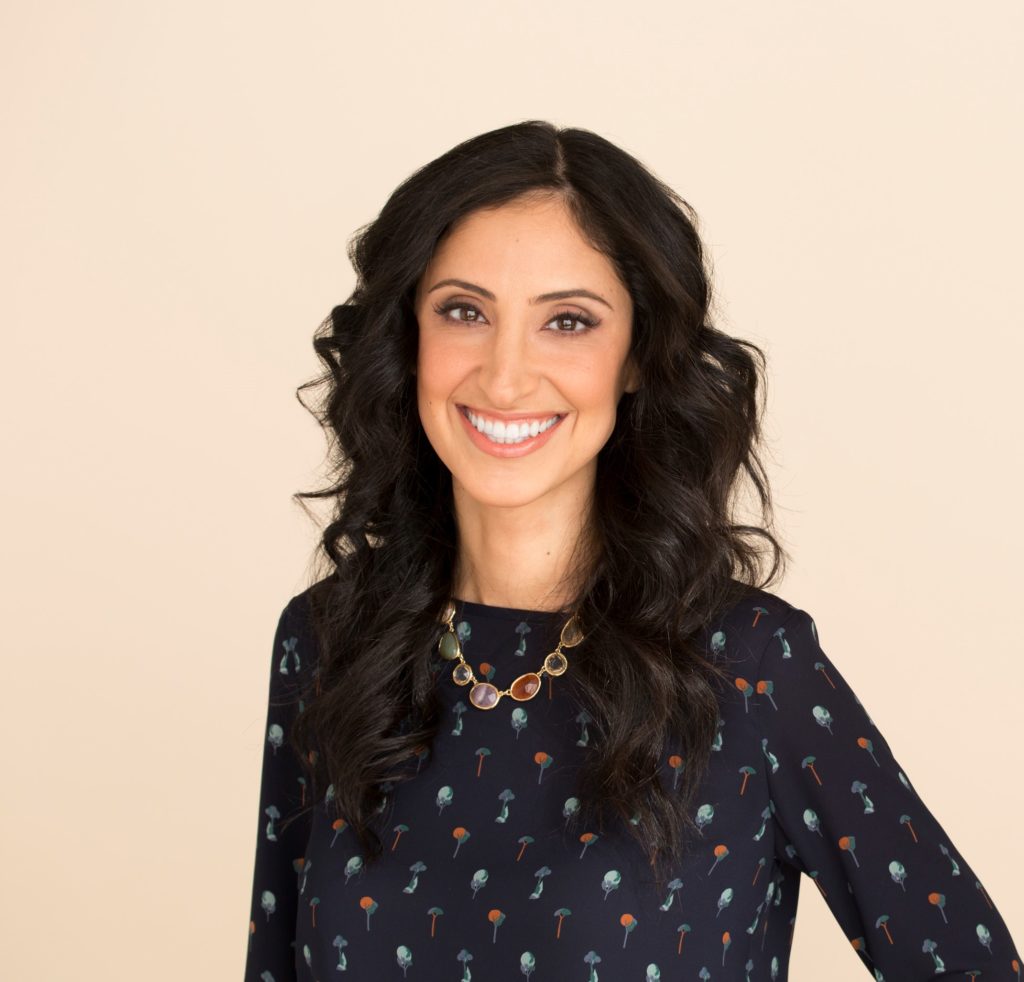 Dr. Karmen Massih
Inspired by orthodontics at the age of 10, Dr. Karmen Massih earned her Doctor of Dental Medicine at UCLA's School of Dentistry. After earning her certificates in orthodontics at the University of Pittsburgh, she returned to her hometown of Glendale, CA, to begin Massih Orthodontics, a practice dedicated to transforming smiles for people of all ages.